Dealing with Home Exterior Storm Damage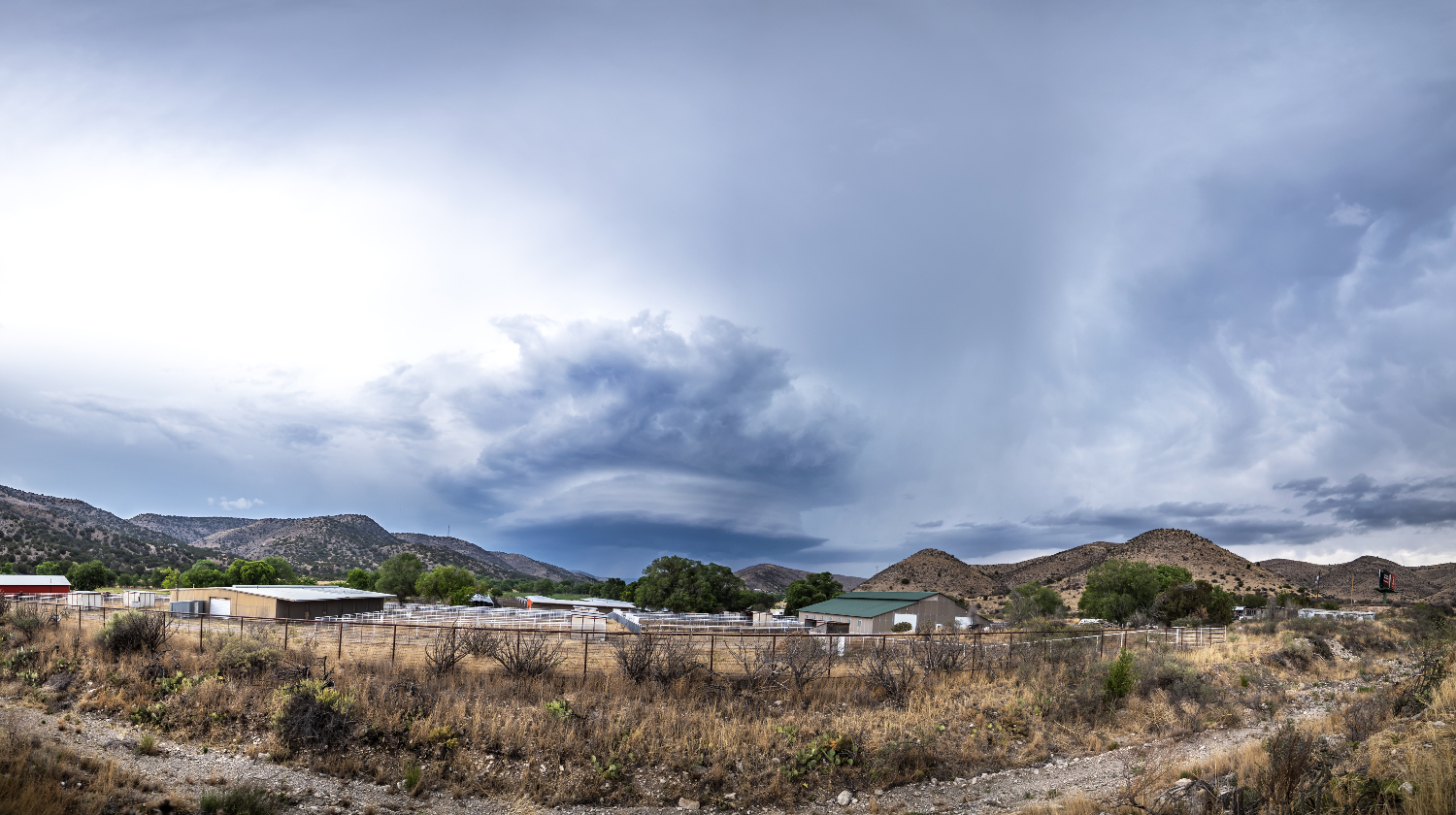 When a storm rips through your neighborhood, it can leave a huge amount of damage behind. Your gutters, roof, windows, doors, and siding are all exposed to the elements and potential storm damage. An average of 1000 tornados and other extremely windy storms blow across the United States each year, not to mention hail and flooding. Wind, rain, ice, and debris such as tree branches can all cause lasting damage to the exterior of your home.
[bctt tweet="Even small problems can turn into larger ones if left untreated for too long, and you need to protect your home before the next big storm blows through."]
Knowing what minor damages to look for in your siding after a storm will let you know when to repair or replace it. Even small problems can turn into larger ones if left untreated for too long, and you need to protect your home before the next big storm blows through. All Seasons Windows & Siding will take a look at some areas to check inside and outside your home to make sure your siding is in good condition and has not sustained storm damage.
Prepare your Home Exterior Before a Storm
If you know that a big storm is coming ahead of time, or if you live in an area that sees a lot of storms, you should take a mental inventory of the exterior of your home. Look for any loose gutters, siding, shingles, or other external materials. Take a look at your trees and get rid of any loose or dead limbs that could fall and damage your siding, windows, or roof. If you're in the market for new siding and know that storms are common in your area, look into installing Premium Insulated Vinyl Siding. This type of siding stands up well to harsh weather conditions and water.
Inspect your Home After a Storm
Storms can bring a wide range of damaging winds, hail, and rain. After any major storm, you should go outside and inspect everything around your home. Pay particular attention for missing roof shingles, loose or damaged pieces of siding, as well as any window frame or glass damage.
As you check your siding, look for dimpling from water beneath the surface and damage from hail, tree branches, or other debris. From inside the home, examine the exterior walls for any water damage, cracks, or leaks. This could mean that there's water between your siding and the interior walls of your home. Document any damage that you see and take pictures if necessary. This information could be useful for insurance purposes or to later identify the location of damage that isn't as obvious after the water dries.
When does a Home Exterior Need Repairs?
As you check the exterior areas of your house, there are some signs that new siding, windows, or other parts need to be replaced. Let's review each area so that you know what to look for:
Siding - As you check your siding, look for dimples caused by water and cracks or bends in the structure. Although it's uncommon to find holes in your siding, do a quick check for any pieces lying on the ground that the wind might have ripped off. If you see any damages, no matter how small, you will want to have someone come out and look at it as soon as possible. A small problem can easily turn into a big one later. For more detailed information, check out these 6 ways to tell if you need new siding.
Windows and Doors - Similarly check your windows and doors for any obvious damage. Broken glass is an easy giveaway that repairs will need to be made. But there can also be damage done to the frames and structure around any openings. Make sure all windows and doors open and close easily and don't have obvious new drafts flowing through them.
Gutters and Roof - The top of the home is a crucial part of keeping your house protected and dry in future inclement weather. Check for missing or damaged roofing tiles or shingles and make sure the gutters and drain spouts are secure and undamaged. While you're up there, remove any branches that may have gotten stuck and clean the gutters of leaves and debris to make sure that water can still drain from the building properly.
Keeping your Home Exterior Safe from the Next Storm
You can avoid a costly repair from storm damage if you make sure you check the siding and other exterior elements of your home seasonally. Looking for any cracks, holes, dimples, or loose areas can lead to a simple, cost-effective repair that can save you from having to replace all of your siding after that next big storm. Keeping up maintenance of your home's exterior is easy if you stay on top of it, and it can save you stress and money later on.
If you're looking to replace the siding on your home, look for siding that holds up well in all types of weather and is environmentally friendly. It will save you money on outside repairs while saving you money on the inside with energy efficiency. If you have any concerns about replacing your windows or siding, contact All Seasons Windows & Siding today!